offline study documents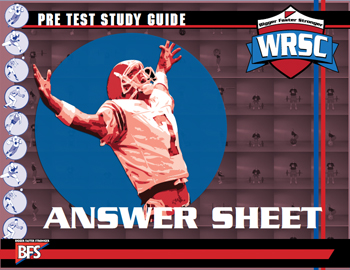 The study guide calls out many points you will want to be familier with before taking the Online Certification Test.
Download and print out this Answer Sheet to follow along with the study guide and to take notes and further prepare yourself for your online test. The WRSC Online Test is an "open book" format but we strongly encourage every coach to use the resources here to prepare themselves and save time when taking the test.

online study guide
The Online Study Guide below will lead you through the Bigger Faster Stronger program and prepare you for the Online Test portion of your certification. We reccomend you download and print out the Answer Sheet above to take notes and record answers for the Pre Test sections.
Download the Additional Resource Book: Contains 12 Position Papers and 17 "Closer Look" Articles